Venue
The Faculty of Mathematics and Computer Science is located in the city campus of the University of Science (in Vietnamese: Dai hoc Khoa hoc Tu nhien), Vietnam National University - Ho Chi Minh City, at 227 Nguyen Van Cu Street, District 5, Ho Chi Minh City, Vietnam.

The coordinate of the campus is 10.762618,106.682181 . You can look it up on a map, such as Google maps.

Transportation
The airport serving Ho Chi Minh City is Tan Son Nhat International Airport (codename SGN). The distance between the airport and the campus is about 8km. Bus number 152 and 109 connect the airport and District 1. For taxi the rate is about 16000 VND/km.
Hotel
As the campus is on the border with District 1, there are plenty of hotel options, often available on travel sites such as booking.com, tripadvisor.com, or google maps . The followings are several recommendations.
The currency issued by the Vietnam State Bank is the dong (abbreviated "đ" or VND). Credit cards (such as Visa, Mastercard) can be used in banks, travel agencies, hotels, and major restaurants. US dollars and some other currencies are exchanged to Vietnamese dong in banks, exchange bureaus, hotels, and jewelry shops. As of March 2020 the exchange rate is about 23400 VND for 1 USD.
Visa information
Official information from Vietnamese Ministry of Foreign Affairs: https://visa.mofa.gov.vn/Homepage.aspx
List of Vietnamese dimplomatic missions: http://www.vnembassy.net/
Citizens of many countries can enter Vietnam without visa for short visits.
Electronic visa: https://evisa.xuatnhapcanh.gov.vn/web/guest/trang-chu-ttdt
https://en.wikipedia.org/wiki/Visa_policy_of_Vietnam
Weather
The climate in Ho Chi Minh City is tropical with two seasons: dry season and monsoon. The rainy season starts at the end of April and last up to December. There are frequent rains in July and August. The temperature is warm, normally in the low thirties during the days.
Safety
Downtown Ho Chi Minh City is relatively safe, serious crimes are few. It is safe to walk late to the night. However petty crimes such as theft can happen, especially with respect to consumer electronic devices. Bag/cell phone snatching becomes a problem recently for both tourists and locals. A major danger comes from the heavy traffic. Visitors should exercise basic precautions.
Sightseeing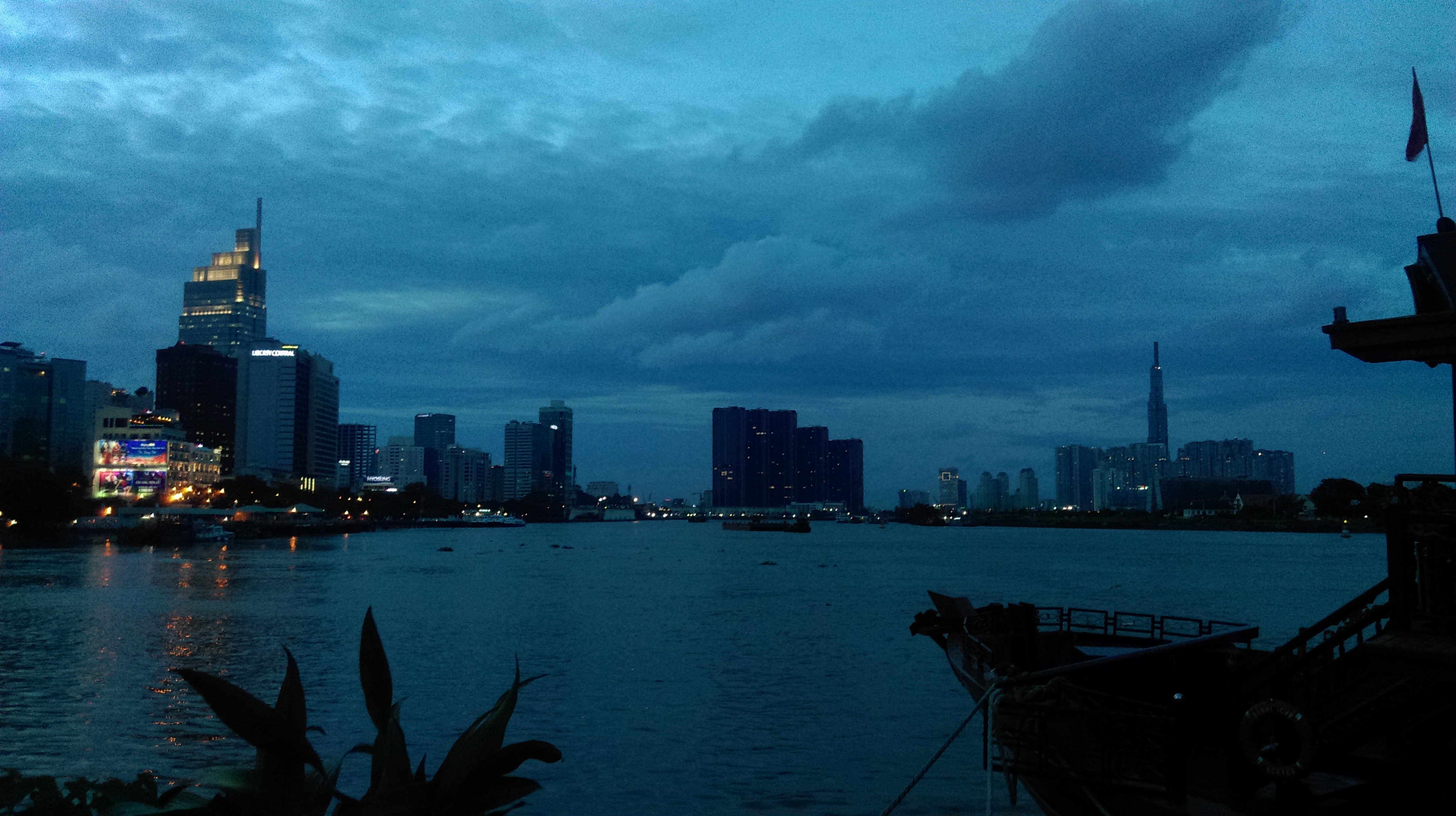 Wikipedia's article on Ho Chi Minh City and a Wikitravel's article
Official website of Vietnam National Administration of Tourism
There are many travel agencies on the area around Phạm Ngũ Lão and Đề Thám streets on District 1.